To many Westerners, the Maldives may seem like a magical place but it really is just a gorgeous tropical paradise that could be just the right getaway, especially these days.  After all, it is easier now than it has ever been to get there. With airfare and lodging competitive with (maybe even better than) Hong Kong and Taiwan—far more popular and busy destinations—a vacation to the Soneva Fushi Maldives may be just what you need.
A Tropical Getaway
Obviously, the Maldives is widely known for its picturesque snapshots: everywhere you look is new ocular marvel.   And every panoramic view leads to crystal clear turquoise blue water—and most of that water will likely be within walking distance no matter where you are standing.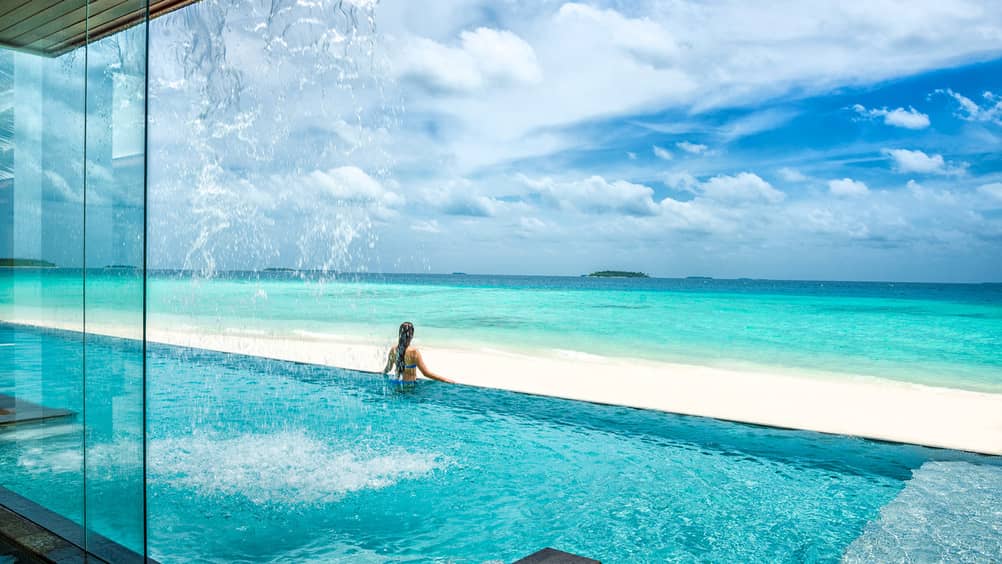 And speaking of the water in the Maldives, the ocean here is very calm; there is very little waves.  That means swimming is effortless and water sports and other activities are all very easy to enjoy.
A Virtual Melting Pot
While the islands are mostly inhabited by native Sunni Muslims the local culture is actually an exotic mix of Arab, South Indian, and Sinhalese influences.  But even with all of this influx of cultural history, English is taught in all schools and is a widely spoken language in the Maldives.  The native language of Dhivehi may be the language of business but that will not inhibit your ability to communicate here.
A Culinary Adventure
With all the mix of cultures and history—and a constant influx of international tourists—the dining experience in the Maldives may be like no other.  The rich local fare features exceptionally fresh seafood and spicy/savory dishes that often feature coconut.  Spicy flavors and even richer Italian dishes—and other international recipes—are also available.
A Luxurious Getaway
The majority of the economy in the Maldives comes from tourism. As such, the island paradise has long embraced the increasing global demand for ultra-luxurious accommodations.  There are 200 inhabited islands here and upwards of 90 of them are dedicated to profiding a flawless luxury resort experience.  The country limits just one luxury resort per island, which means you will find everything you could need or want in whatever resort your choose: from on-site spas and fabulous eateries to water activities.  Furthermore, while Muslim law forbids alcohol and topless sunbathing, these rules are not enforced on the resort islands.